No more start/stop timers.
No more worrying about where all that time went.
Timing's smart timeline shows you exactly what you did at any given time, including which app, document or website you were using.
And it even makes suggestions for blocks of time that belong together – just click the '+' button to assign a whole block at once!
This lets you assign many hours of tracked time in just a few seconds.
It even works for times when you didn't use your Mac, so you can easily add meetings!
Privacy-friendly time tracking for teams.
Timing's team functionality lets you invite team members and share projects with them.
They report time towards these projects as usual; you view their reports in the Timing web app.
Team members' privacy is protected: Team admins only see aggregate times associated with team projects. No personal times or private details are shared.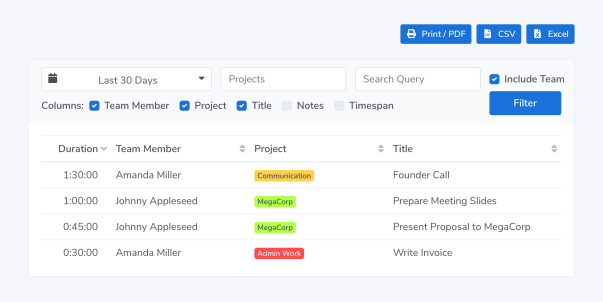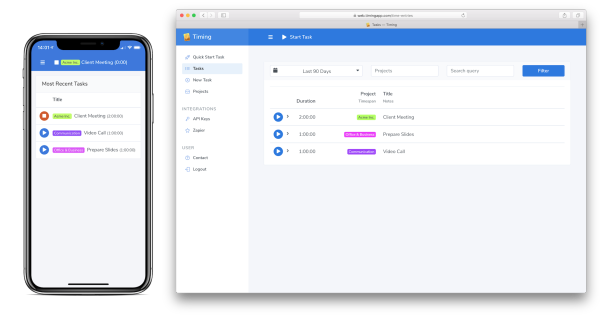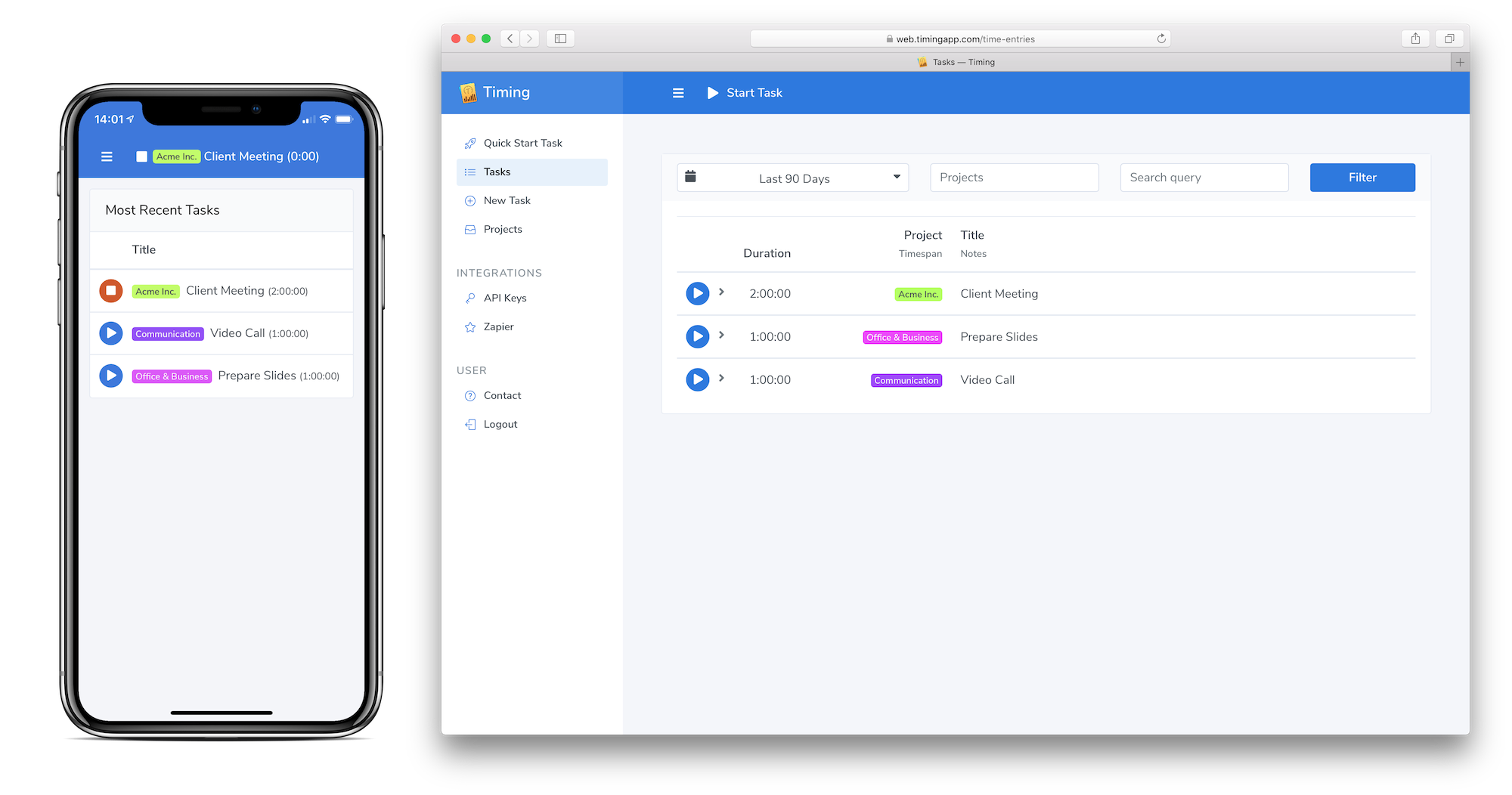 Track time from anywhere,
even on the go.
Timing includes a web app, letting you start and stop timers right on your iPhone before you forget about them. Or use the unofficial native iPhone app to start and stop timers on the go.
We also offer a Web API for integrating with your billing system of choice. And the Zapier integration lets you connect Timing to third-party services without writing any code.
The first time-tracking app that saves you time.
Everything in Timing is built to help you get the job done super quickly, saving you lots of time in the process.
For example, we even optimized the date picker to require as few clicks as possible.
And thanks to its extensible rules system, almost all activities are automatically categorized – simply ⌥-drag an activity to permanently assign it to a project.
Over time, Timing will save you hours of manual categorization effort, not to mention all the time you'd normally spend starting and stopping manual timers. That's the magic of an automatic time tracking software.
Sophisticated reporting
No matter how your clients need you to report your time, Timing can do it.
Freelancers and contractors will love its timesheets, but Timing's smart reporting capabilities benefit everyone else, too.
For example, team managers can view reports of their team's work time.
Did something off your Mac?
Timing has you covered!
If you need to track other activities, such as phone calls or meetings, simply add them manually.
Timing can even automatically ask you what you did when you return to your desk!
Plus, our time tracking widget for the menu bar can always show you how productive you are right in your Mac's status bar, to help you stay on track.
Try Timing for free today!