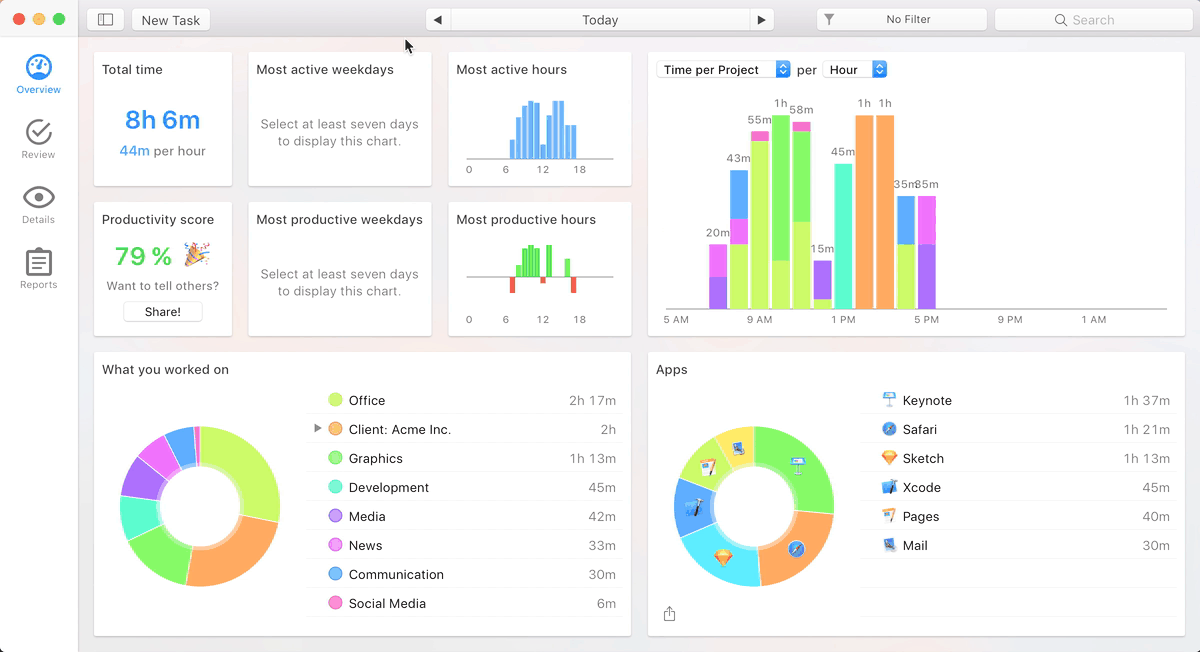 Welcome,
Brett Terpstra Readers!
You love well-designed software that makes you more productive.
So do we.
Timing redefines time tracking by automating the hell out of it:
It tracks and categorizes how you spend time in apps,
telling apart productive from distracting activities.
No need for start/stop timers.
It can ask what you were doing when you weren't using your Mac.
It even automatically recognizes blocks of time that belong together,
for even faster categorization!
This saves you time while making tracking more accurate than ever.
Of course, it also has all the bells and whistles you'd expect —
great reports, productivity tracking, timesheets, exporting…
Download the free 14-day trial today and make your purchase in the next two weeks to get a 10% discount!
Download
Buy Now
Requires OS X El Capitan and supports macOS Sierra.
Need a version for OS X Mavericks? Try Timing 1.
A Smart Timeline.
Timing's smart timeline shows you exactly what you did at any given time.
And it even makes suggestions for blocks of time that belong together — just click the '+' button to assign a whole block at once!
This even works for times when you didn't use your Mac, so you can easily add meetings!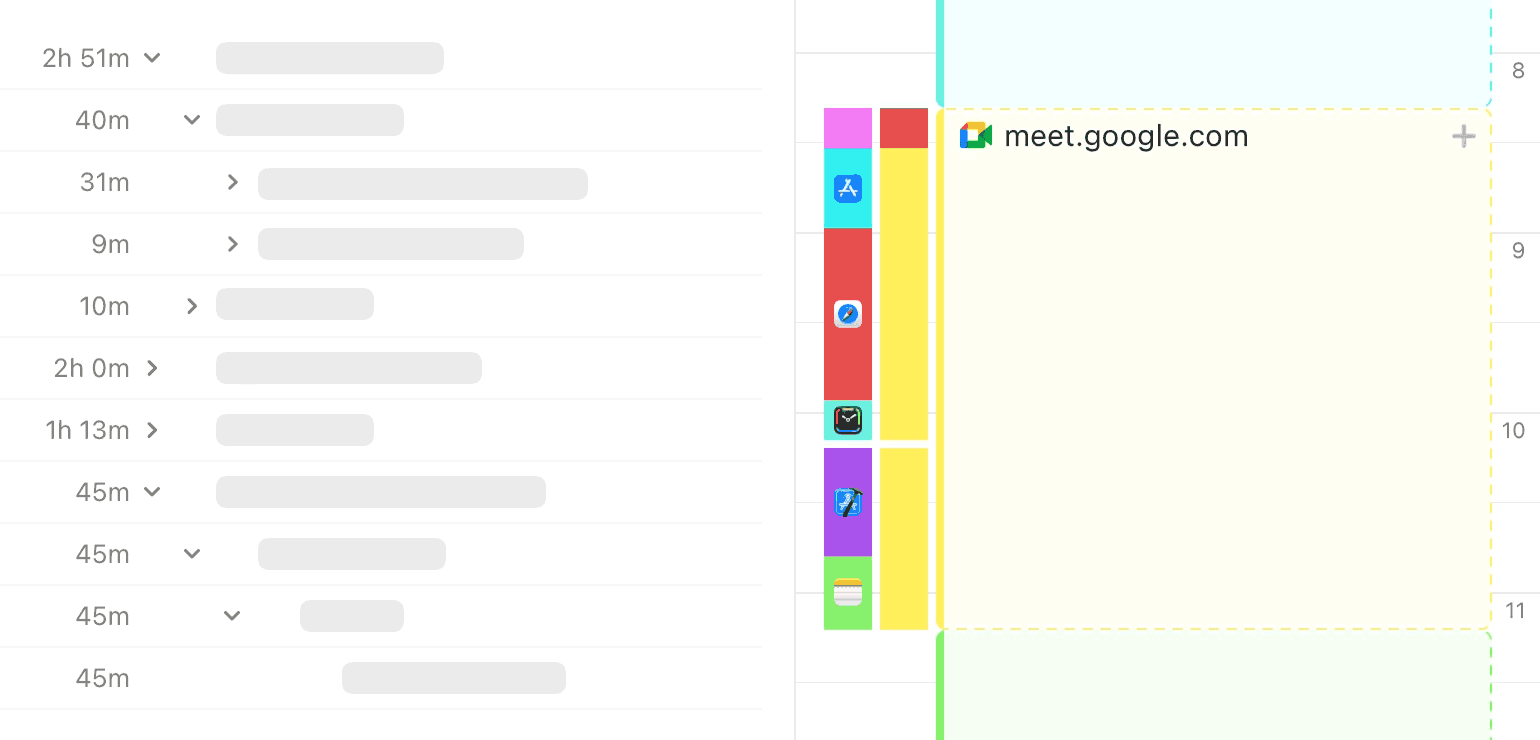 Over the last 30 years of using a Mac I've tried a plethora of different time tracking applications, and without a doubt, Timing is my favorite one.

I love that it's unobtrusive (if you want it to be) yet very detailed in it's collection of data about what apps and documents you are using. I love that I don't have to "start tracking" like so many other time tracking apps make you do.

Timing is really unobtrusive, it just works, in the background. No hassle with manual input of data, no allocating to projects, it just records all my work. And when you need to know what you've done it's there, all my hours, by project, by period.

Really valuable for me, being self employed and doing a ton of things per day, in the evening, in the weekends. Now I can make my hours billable.

I've never been able to use apps with a start and stop timer, and I've had minimal happiness with other timing apps. Enter Timing…

Wow! I can't get over much time this saves me. I don't have to set anything up before I begin working on a project. I can FINISH a project and take less than 1 minute (after it's completed) to drag all the specified folder and files and websites into the Timing project and Wham! I have an accurate total number of hours spent actively working on the project.

This is an amazing tool to control and backtrack the usage of the programs you use. Goodbye procrastination!! This app is so well programmed too! Little details that other programmers leave behind is absolutely not a concern here.

This app turns out to actually work better than expected. Let's say you want to know how much time do you spend in a webpage. The app will tell you how long you spend with your browser open AND also which page you were visiting.
Try Timing for free today!