Time Management Hacks for Self-Employed Professionals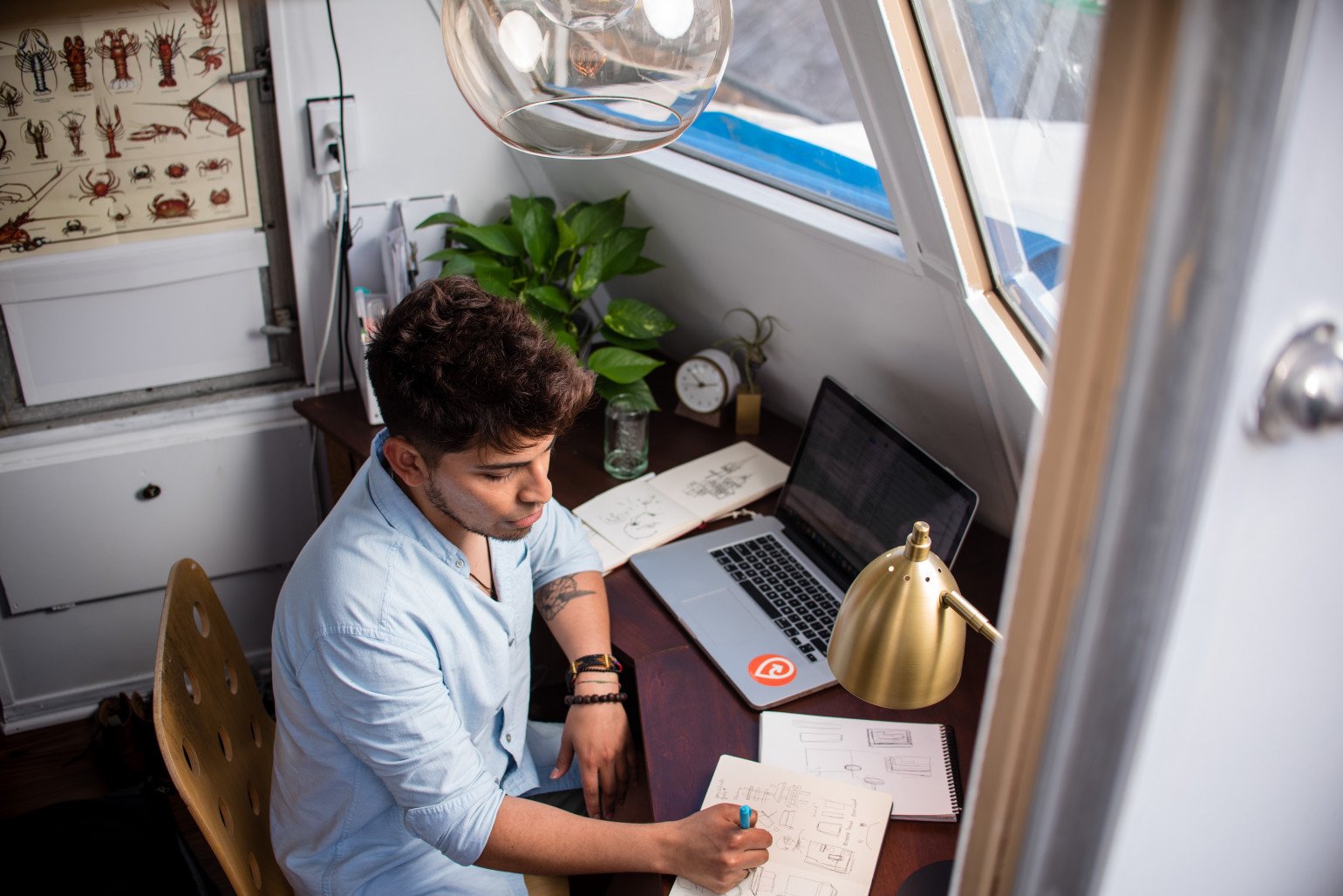 Kayla Matthews, a productivity-obsessed writer from Pittsburgh, has been writing for nearly a decade about self-improvement and business efficiency. You can see her articles on sites like MakeUseOf, Inc.com, Information Age, and her blog, ProductivityTheory.com.
---
Are you managing your time in the best ways? Self-employment and remote work can come with an abundance of benefits. But they can also come with the pesky issue of time management.
Time management isn't just about time, either. It overflows into productivity, profits, stress, planning and so much more. Finding a balance in it all is the most important thing you can do.
Whether you have been freelancing for years or just started working from home due to the current crisis, read on for hacks that will help you with time management!
Track Time
One of the first steps you should take is looking into how to best track your time. If you're someone who doesn't like to work against the clock, this still applies to you, too. Having a way to track your time and break down your productivity can go a long way.
You can use time tracking programs or systems to help. These possess a number of abilities. You can start the time and get to work as it automatically takes care of everything for you.
Afterwards, you can find the report of your days, weeks, months and years and see which apps and projects you spend the most time on, how productive you were and more. This will ultimately help you better manage your time and allocate more of it to work.
Plan and Prioritize
Once you have your time tracking in order, you'll be able to see what times you worked and on which projects. If you see you're spending too much time or too little time on certain things, you can then readjust your schedule. So, having a preliminary plan for the day, week and month can help you better understand which projects need your time.
You'll also be able to sort which projects require priority. Factor that into your plan so you can get the work with the most urgency done first. When you plan and prioritize, you can get your work done more efficiently and productively. 
Though this step will help with your time management, remain calm when something urgent disrupts your plan. These things are inevitable, and you should work them into your schedule as best as possible.
Procrastination and Distractions
Two of the biggest hindrances to productivity are procrastination and distractions. These can come in any form, especially if you work from home. Phones, notifications and people are some of the main distractions in any work location.
Decreasing your procrastination and distraction levels will result in a boost in productivity and time management. These things, though they are tempting and fun, have a time and a place after work. When it's time to work, then it's time to do just that. 
Productivity Apps
Some apps can be distractions, but others are for helping you become more productive with an in-depth approach. With an app for your computer like Timing, you can see your productivity levels and how they fluctuate. You can use this information to make any changes accordingly.
Other apps for computers or phones can be helpful, too. They come in the form of planning, organization, lists, calendars and more. Finding how you work best and what fits your needs will help you be more productive while working. 
Goals and Deadlines
Many people work well by setting goals or deadlines. These two can go hand-in-hand or be separate, depending on how you work best. Write down your goals for the day, week, month and year. 
Where do you see your projects going? What direction do they need to go in? Make time for those goals and incorporate them into your plans and calendars. 
Setting deadlines can help you break up those goals into smaller parts. This way, you know how to pace yourself and will accomplish things in small chunks. This will add up to the bigger picture: your end goal. 
Delegate
Your tasks and projects shouldn't be something you dread. They should be something you look forward to doing in a profession you love. However, your responsibilities can still overwhelm you from time to time. 
This is when delegating comes in. If you're self-employed but work with others, you will find that delegating your work improves time management and productivity. Make sure your coworkers understand your plans and visions, then share what everyone can responsibly handle. 
If you work alone, you can still delegate by properly planning and prioritizing your responsibilities. Multitasking can only go so far and isn't for everyone. Delegating your workload can make for a better situation. 
Stress Management 
Stress can come in numerous forms and it can be mental, physical and emotional. It can come from your work and stem from your personal life as well. Finding out how to best manage stress can help your work-life balance and productivity. 
Make sure you pace yourself well with your projects. Overwork can lead to stress, so know when to take a break. Likewise, recognize when personal life stress spills over into work. 
If you're self-employed, it helps that you're your own boss. Know when to take a break or take time off. This can go a long way for stress reduction. 
Profits
There are many factors that go into your profit. First, you should know your bottom line. What realistic goals can you set to achieve your monthly requirements for money? 
Next, calculate your prices wisely. They should help you make a profit instead of breakeven. Proportionately price them so that they're fair while still helping your bottom line. 
Last, your client-base can have a bearing on your profits. You'll want to have some repeat customers or clients while still bringing in new ones. This way, you have a dedicated customer base while drawing in new prospects. 
Make sure that your customers or clients balance your needs, too. Would it be unwise to keep recurring clients? Are the clients helping your bottom line?
Find the Flow
One of the best feelings while working is finding the flow. This is when you get lost in your work and keep going with perpetual focus and productivity. This is when you get the most work done. 
Use these tips and tricks to figure out when you reach your flow. Is it in the morning? Is it during the day? 
You may want to schedule time for your "in the zone" work once you review your time tracking and see what times you work the best. From there you'll know that during that specific time, you'll reach your peak productivity and get the most work done. 
Downtime
Downtime may seem counterproductive sometimes. In fact, it's quite the opposite. Downtime is something you need to avoid burnout and keep yourself productive when it's time to work.
Some people choose to schedule in their downtime so they never miss it. Once you're done with work for the day, you should be completely done. Downtime is your time to recharge and focus on your own needs.
Remember to take vacations, too, if you can. Whether it's an international flight or a road-trip, vacations can help you take a well-deserved break. Then, once you return, you will be ready to get back to work in a productive way.