How Flex Time Can Improve Work-Life Balance and Job Satisfaction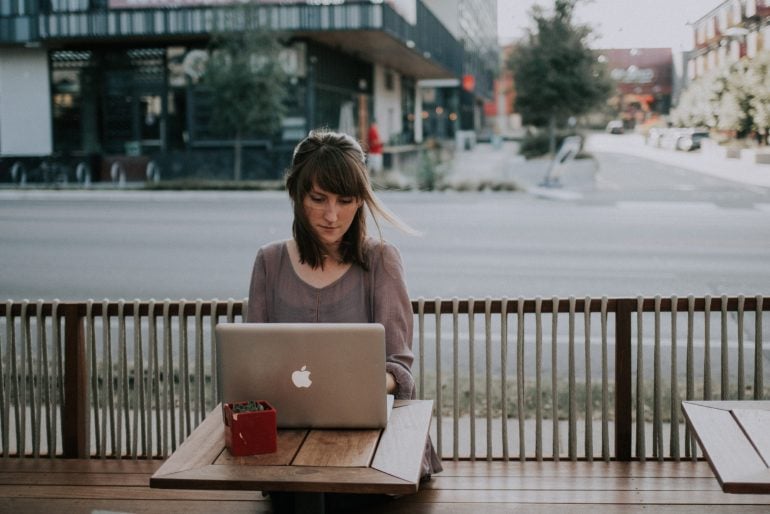 Image: Christine Hume
Flex time, flexitime or flexible hours. It's often one of the things that draws freelancers to self-employment in the first place, and especially since the pandemic, has become increasingly common among larger companies, too. It refers to the ability (as the name suggests) to be flexible in how you manage your time. It offers some important benefits.
Studies have shown, for example, that flextime decreases work-related stress, boosts job satisfaction, and leads to a greater work-life balance. This is because it can often be difficult to deal with domestic responsibilities like caring for your home, looking after children, and attending to health concerns if your working hours are cast in stone. A little flexibility, however, makes it easier to stay on top of your different commitments. If you're an employer, there are advantages for you, too, such as increasing productivity and reducing absenteeism and employee turnover.
Let's take a closer look at what flex time means, and answer some of your questions. What are the pros? Are there any cons? And how can you make a flexible working arrangement part of your business?
Table of Contents
What is Flex Time?
Flex time (or flexitime, as it's sometimes called) refers to . It means that you largely decide when your workday starts and ends, rather than your employer or supervisor. Usually, you still have to work a set number of hours a week or deliver certain outputs. But when you actually do this work is up to you. 
Flex time challenges the idea that working between 9am and 5pm is the only — or the best — time to work. (Curious about the origins of the eight-hour workday? Our blog on time management tips explores it in detail.) Instead, flex time acknowledges that you might be more productive earlier in the morning or late at night. Or that you might have other responsibilities to work around.
Types of flexible arrangements
Flex time is just one type of flexible working arrangement, however — there are others. If your company has a flexible approach, it might adopt one of the following: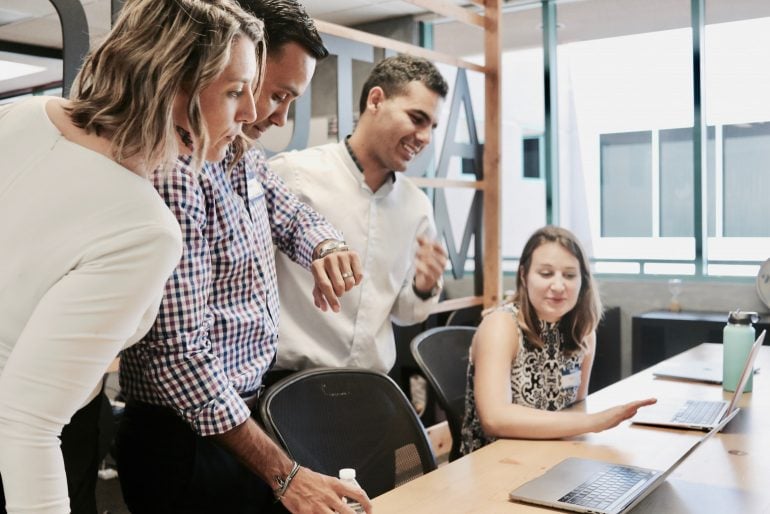 Image: Campaign Creators
Flex time itself can vary depending on the arrangement you have with your company. You might:
The Pros and Cons of Flex Time
A recently published McKinsey report revealed a number of interesting facts about flex time. The study found that flexitime is so popular among employees that, if given the choice, almost everyone would agree to it. What's more, flex time is a priority for job seekers — it ranks third after better pay and better career opportunities. 
On the whole, flextime is attributed to an important shift in what businesses prioritize at work. Increasingly, it's less about the time people spend sitting at a desk, and more about whether they're producing good work. 
Let's explore the pros (and a few cons) of flextime in a bit more detail. 
The benefits of flex time
These are some of the advantages that flex time offers freelancers and employees: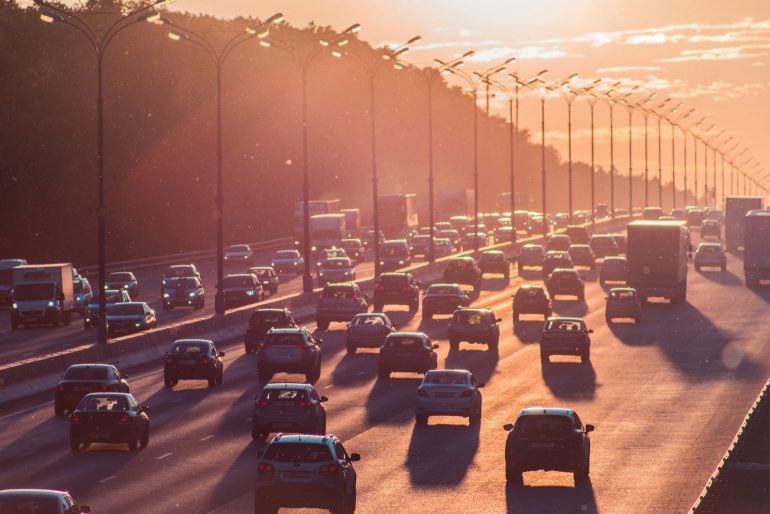 Image: Aleksandr Popov
And for employers? Well, if you're interested in introducing flex time in your company, you could expect:
The shortcomings of flex time
Flextime isn't without its drawbacks, however. It's worth considering some of the cons before you decide to adopt it.
Implementing Flex Time Successfully: A Step-by-Step Guide for Employers
When flexitime works well, it benefits everyone involved: you, your employees, your clients — everyone. But to get it right, there are a few steps you should follow. 
Step 1: Speak openly to your employees
Begin by asking your employees for their input. Do they want a flexible arrangement? What would this look like to them? Do they have any concerns they'd like to raise? Call a meeting, set up an online survey, or encourage them to talk to their managers. Do what works best for your business to gather all the information you need. This will help you to plot a way forward.
(It's worth adding that speaking to your employees should be an ongoing part of the process. Encourage them to be proactively involved in the decision-making, so that you can address any issues as they come up.)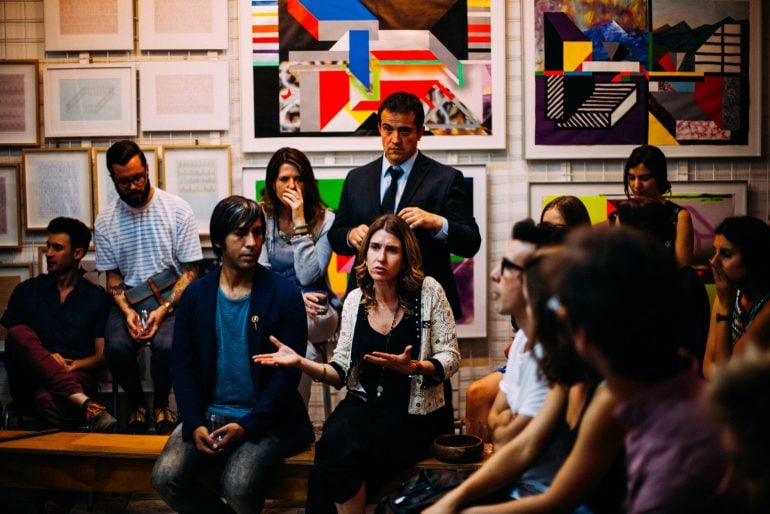 Image: Antenna
Step 2: Set clear guidelines
Assuming that they do want to go ahead, the next step involves establishing clear expectations and guidelines. You probably won't be able to meet everyone's flexitime preferences, but aim for the common consensus. Provided it will still help you to meet your business goals, of course. Then set up guidelines to help your employees know what's expected of them, and where the boundaries are.
Step 3: Make sure you have all the right tools in place
If your company defaulted to the old ways of working in the wake of Covid — or if your business is brand new and still finding its feet — make sure you equip yourself with the right tools. Will your team members find it easy to communicate if they're not all in the office? How will they stay on top of projects? Are there collaboration tools you should incorporate?
Be careful of SaaS sprawl, which is when you invest in too many tools without properly vetting them. Instead, do your research, and gather the most important resources you need one at a time. And most importantly of all, make sure that they have a great time-tracking tool on hand. 
Step 4: Track everyone's time
This one's so important, it gets its own step.
Your employees can't quite know how much time they're spending on different clients unless they've got an accurate log of their hours. The same goes for their productivity. Were they really conducting in-depth research for four hours this morning, or did they get distracted and caught up in time sinks?
Make sure that they have the tools in place to monitor their time effectively. If they do, they'll be able to see exactly where their hours are going every day, and whether there are opportunities to work more efficiently. 
With Timing, for example, they'll be able to identify every single app, document and website they visit by simply referring to the "Activities" tab. This ensures that nothing gets forgotten and will help you allocate your time correctly when you invoice. It's useful to note that even time spent in meetings and on phone calls is captured, which is especially useful if your team's time is flexible — a work-related call could happen at any moment. All of this is recorded automatically so they don't need to worry about starting and stopping timers.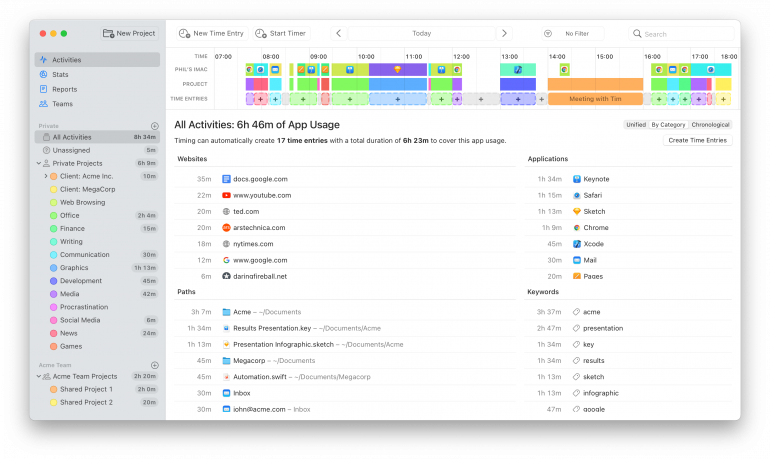 What's more, the "Stats" tab offers a useful overview on how time has been spent over any given period. It can help your team members to identify gaps and opportunities where they could be more productive.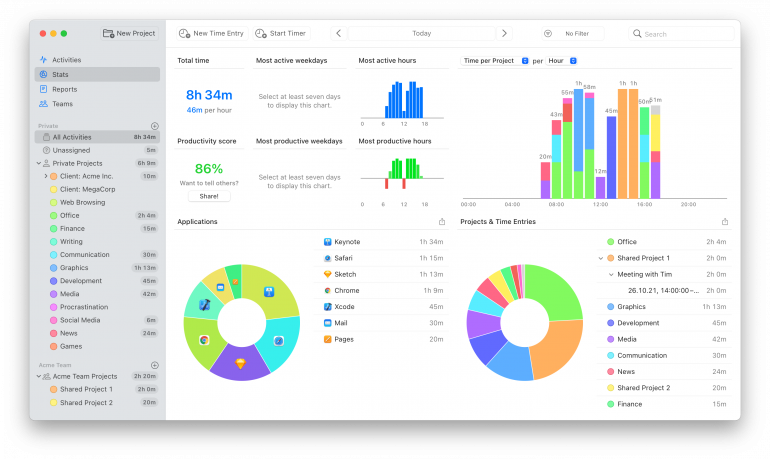 Timing is also ideally designed to help you, as a business owner or team leader, manage your teams' time. The insight it gives respects your employees' privacy while still giving you enough information to see what they're working on, and whether their contribution could be improved.
Step 5: Observe and refine
Figuring out whether a new way of working is succeeding can be tricky. You need to decide which metrics to measure (time should be one) and you probably won't see results overnight. In these early days, make sure you're constantly observing how your process is working. Are your people doing good quality work? Are they enjoying it? Are there any issues you need to address — from your company's finances to staff morale?
Make small adjustments as time goes on. The whole point of a flexible arrangement is that it's flexible! The system itself can change as you gather new information.
Flex Time: The Bottom Line
Flextime is changing the way people work in real and important ways — and it's likely here to stay. It offers considerable benefits for freelancers, employers and employees, and many of the downsides can be mitigated relatively easily. 
Adapting to this exciting way of working might take some practice, but the rewards are enormously worthwhile. Start by tracking your time (Timing offers a free, 30-day trial) so that you know exactly where your hours and minutes are going. Then, work when it suits you. Monitor your productivity and performance. And soak up your newfound flexibility and freedom.
Flex Time FAQs
What is meant by flex time?
Flex time is all about determining your own work schedule, and when your workday starts and ends. It can range from being somewhat flexible (you might still have to work 40 hours a week, for example), to being completely free. Perhaps you don't need to work a set number of hours at all, as long as the work gets done.
What is an example of flex time?
If your time is flexible, you likely won't always work during traditional working hours. You might work more at certain times of the day, such as in the mornings, or more on one day than another.
What are flex time benefits?
Some of the benefits of flexitime include better work-life balance, increased job satisfaction, a greater sense of health and well-being, and less time commuting. For employers, it can help to boost productivity, and reduce absenteeism and turnover.
Is flex time a good idea?
It depends on the work you do, and how you like to structure your working time. Some people love the freedom of being in control of their time, while others prefer a more rigid environment (though both benefit from a powerful automatic time-tracking tool). Either way, it's worth considering as many employees are starting to expect companies to have a flexible approach.
Is flex time the future of work?
Our world is changing so fast that it can be difficult to know what the future holds. But yes, it certainly seems that flex time is the future of employment. Regardless, tracking your time with Timing can help you to monitor your time, boost your productivity, and increase your bottom line.