Case Study: Using Time-Tracking to Optimize Results & Grow with Wahm Workspace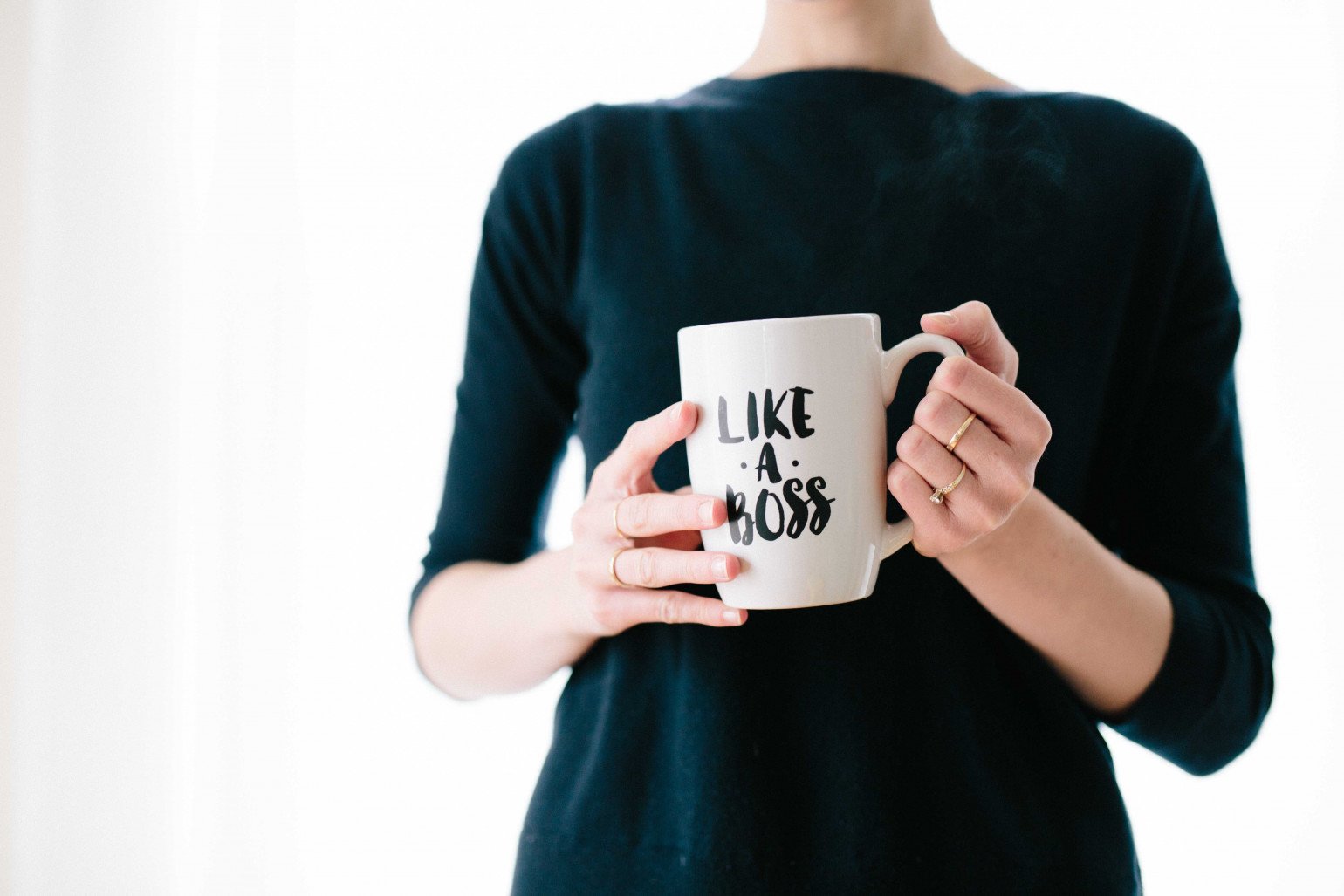 Bianca Johnson started Wahm Workspace to provide virtual assistance for creatives who want to spend a little more time on their craft, and a little less time on things like posting on social media, responding to emails, or bookkeeping. You can imagine then, that as the lead VA in her own business, Bianca has got a heavy administrative load herself. What's her secret to staying on top of the ball with multiple clients and a near-endless list of tasks? Time-tracking.
That being said, it hasn't always been easy to find the right kind of time-tracking tool to measure, label, and organize hours spent on tasks like inbox management or web development. "I tried them all," said Bianca of various time-tracking tools. Finding most of them "clunky" and unhelpful, however, led Bianca on a quest for the perfect time-tracker: a tool that would give her optimized results while still allowing her to remain mostly hands-off.
When Bianca discovered Timing, she found an automatic time-tracker that produced fine-tuned results. Unlike the majority of time-tracking tools, she didn't have to continually switch gears throughout the day to make sure her time-tracking app was accurately capturing her working hours and minutes. Not only that, she discovered that Timing generated powerful, detailed reports she could use with clients in a range of situations. Finally, she found she could take on more clients (and more income) by utilizing a few simple strategies to optimize her results.
Here is how Timing has helped Bianca to scale up Wahm Workspace and get better results for both her and her clients.
Free Download: Do This, Not This: Healthy Time-Tracking Habit Worksheet
Automatically Tracks Time in Fine Detail
The Challenge: Traditional time-tracking applications automatically file away hours in blocks of time. Bianca might have known that she was on Chrome from 8 AM to 10 AM, for example, but she would not have been able to see that she spent 45 minutes on one website, and an hour and 15 minutes on another – or that she took a 7-minute break to check her bookkeeping application.
For someone who performs a wide range of tasks daily, time-blocking just doesn't work. Click To Tweet Bianca spent more time fixing results than she did actually gleaning valuable insights from her time-tracking, and found she was wasting time and energy trying to figure out exactly what she had been doing during working hours.
The Solution: Timing automatically tracks every minute and hour in detail, so that users can instantly get a detailed breakdown of all activity performed on their Mac. Rather than producing generalized results, Timing tells you exactly what you have been doing during a specific time frame. For Bianca, this function takes the guesswork out of time-tracking, instead giving her the detailed insight into her application usage and browsing history that she needs to correctly assess her working hours.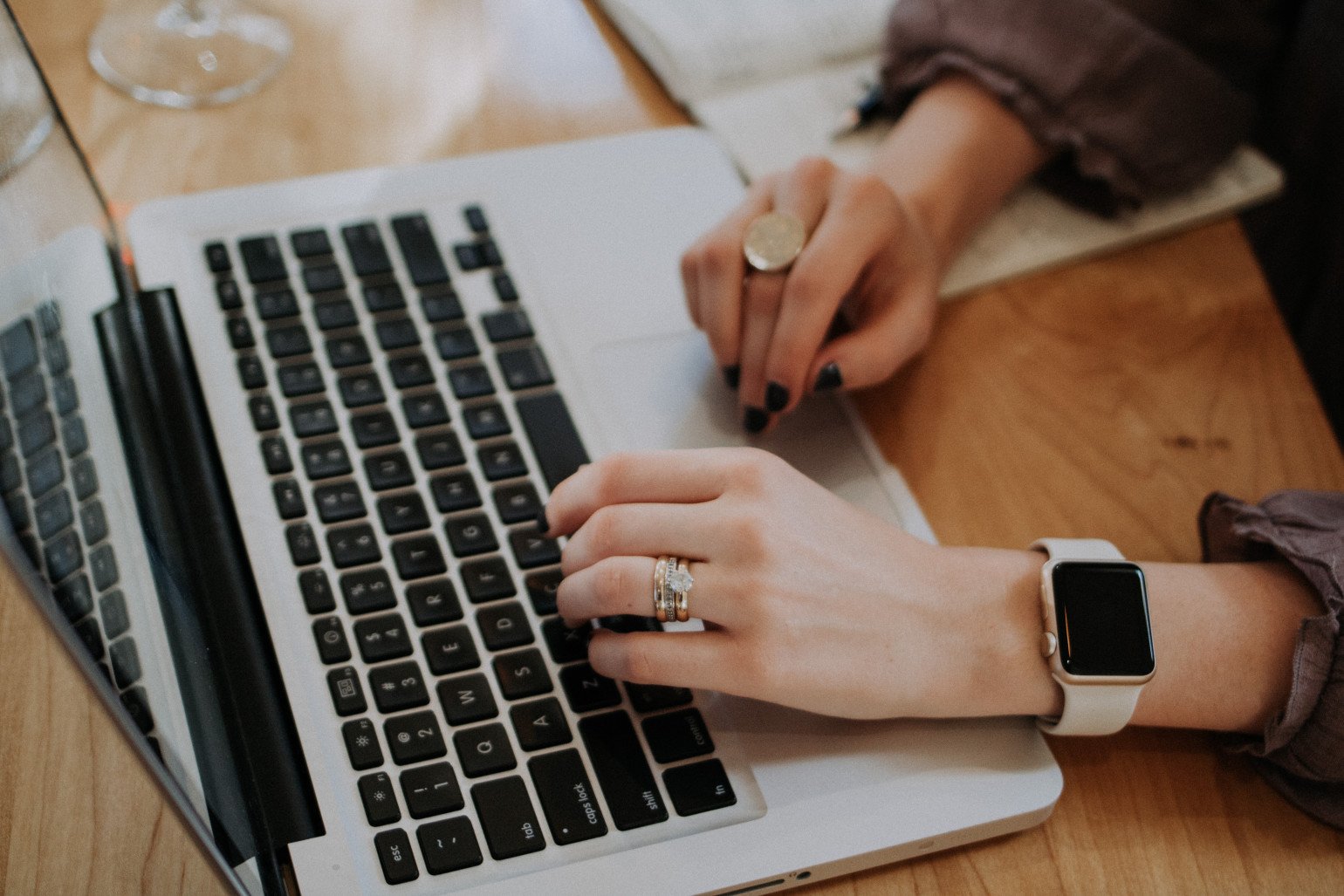 Allows for Hands-On Optimization
The Challenge: As Wahm Workspace began to take on more clients, Bianca found conventional time-tracking apps increasingly insufficient. Without being able to customize her time-tracking for specific clients and projects, she frequently had to go into the application after the fact to alter the results. In short, time-tracking was just becoming too complicated.
The Solution: Timing allows you to make "rules" to automate correct labeling and organization of working hours by assigning specific keywords to specific clients. Every time Bianca takes on a new client, she spends time creating rules for them, so that Timing knows how to correctly assign time. By putting in just a bit of effort upfront, Bianca gets the optimized results she needs to continue expanding without drowning in disorganization.
Accurately Gauges Productivity
The Challenge: Bianca doesn't suffer so much from distraction as she does from getting sucked into non-productive activities for some clients. She finds that she occasionally wastes too much time on a single website or project, for example. That being the case, she still uses applications that may typically register as "non-productive" – such as Facebook – to perform necessary tasks for clients.
The Solution: Timing generates a productivity score that's based on assigned productivity levels that you create yourself. For Bianca, this score allows her to accurately assign productivity to specific applications, and pinpoint if (and when) she's working most productively – and to stay on top of the ball with her multiple clients.
Provides a Useful, Customizable Overview
The Challenge: Reading how many hours and minutes are spent on various activities can be helpful, but time usage is perhaps more useful when it's displayed visually. Bianca found that not all time-tracking applications provide visual representation of time usage – least of all, on a daily, weekly, or yearly basis.
The Solution: "I love how visual Timing is," said Bianca of Timing's Overview tab, which she reviews every Friday morning. Timing generates both pie charts (showing how well you are distributing your time usage) and bar graphs (showing how your personal productivity varies throughout the day or week). Plus, you can customize the time frame to reflect results for day, week, month, quarter, or year.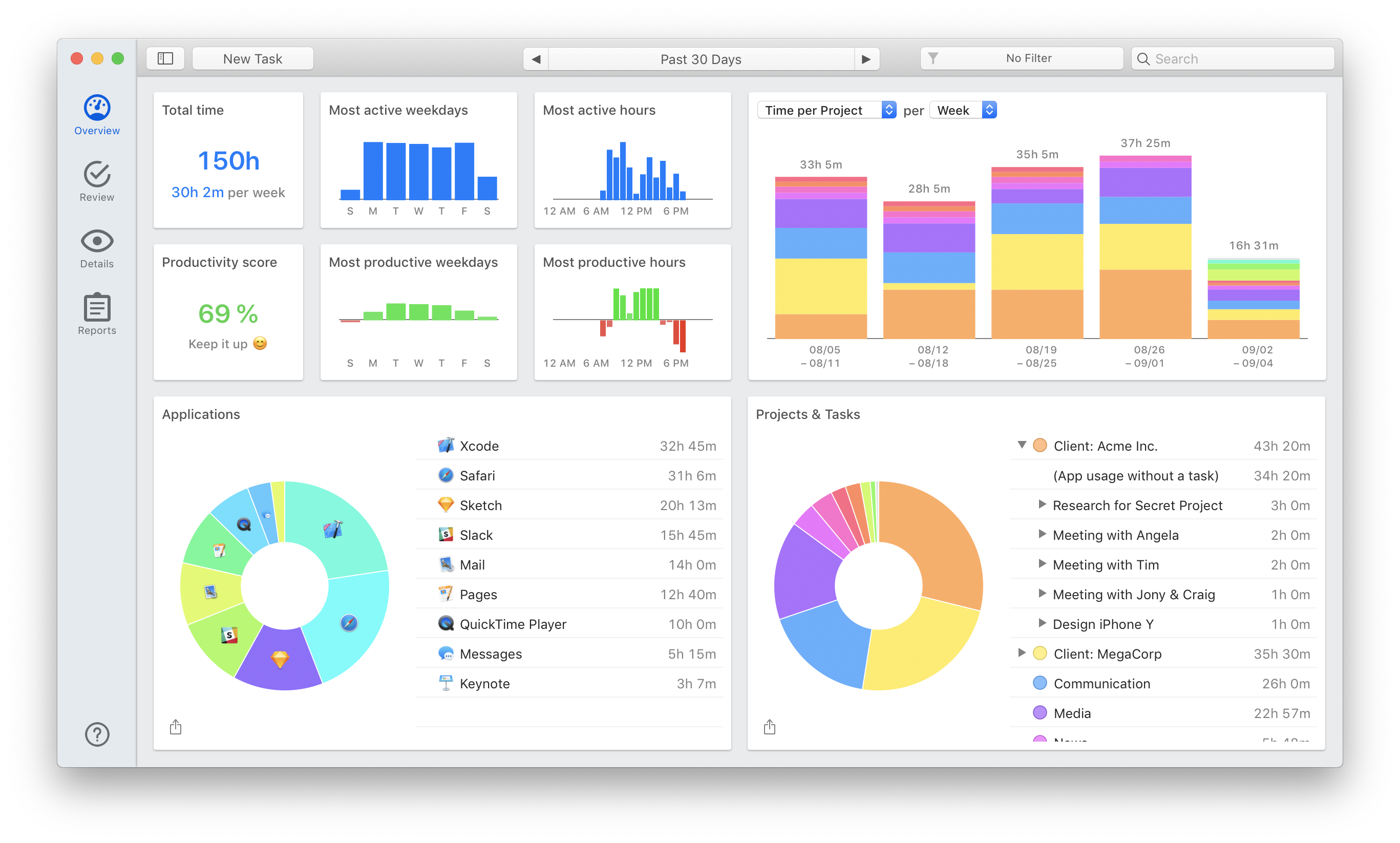 Generates Comprehensive Reporting
The Challenge: Invoicing can become nothing short of a nightmare for Bianca, who works for multiple clients on an hourly rate, and switches gears frequently throughout the day to address tasks as they arise. To accurately report on hours for clients – including what those hours entailed – she needs a tool that gives her detailed insight into client work without a lot of digging around.
The Solution: Timing's Reports feature automatically creates reports that break down hours and minutes per client. You can fine-tune the settings of the report to customize the level of detail and time-frame, and export the report in the format of your choosing (Excel, CSV, PDF, HTML, or JSON). Using this tool, Bianca has been able to quickly and conveniently send accurate invoices to her clients – saving her time and producing professional, accurate results that her clients appreciate.
Helps with Price Negotiation
The Challenge: As a virtual assistant, Bianca performs administrative tasks that may be more time-consuming than some clients may realize. That's why it can be challenging to pitch or negotiate a new price point without clear-cut evidence of how long a task (such as daily management of a social media account or updating a website) really takes.
The Solution: Again, the Reports feature allows Bianca to provide clients with accurate, factual proof of how many minutes and hours are spent on actual tasks. Using this clear-cut proof, Bianca can successfully negotiate fair pricing for various services….and accurately project pricing for future projects.
Don't forget to download "Do This, Not This: Healthy Time-Tracking Habit Worksheet"
Final Results: Scaling Up Wahm Workspace with Timing
On a micro-scale, Timing has helped Bianca vastly improve insights into her own time usage, generate better reports, and negotiate better (read: higher) pricing for her clients. But what about the bigger picture?
On a large scale, Timing has helped Bianca scale Wahm Workspace from just one client to nine clients. By taking full advantage of Timing's advanced optimization strategies, she has been able to remain organized, efficient, and results-focused, without spending a ton of time altering her own time-tracking results. She delivers better results to clients, smooths out her workflows, and gains the needed efficiency to expand. She even refers Timing to clients, knowing how it could help them with their own creative work.
Ultimately, Timing has offered Bianca the same service she offers to her own clients – the ability to prioritize productive work over less important administration. "With Timing, I just focus on work." And that's exactly the point of automatic time-tracking with Timing – to free you up to focus on what's really important. If you'd like to give Timing a free 14-day trial, click here.