3 Common Mistakes Freelancers Make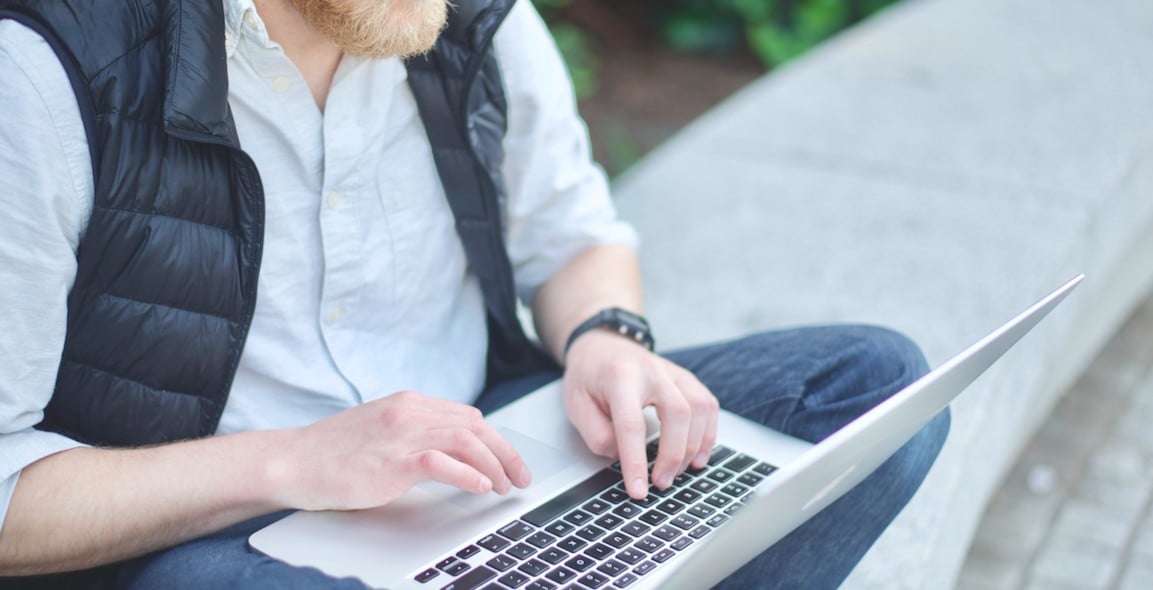 Flexibility. Control. Being your own boss. Making your own schedule. Setting your own terms.
There are many advantages to being a freelancer in today's uber-connected world. Telecommuting eliminates some of the daily grind and provides a landscape for more productive and efficient work. On top of that, having the freedom to pick and choose which clients to take on allows you to feel more invested in projects.
If you are currently freelancing, you aren't alone. In fact, it's estimated that the majority of the U.S. workforce will be freelance by 2027.
However, shunning the typical 9-5 office job also comes with its own challenges and demands.
These hurdles can be cleared if you have a set system of best practices, but to do this properly you need to understand some of the most common mistakes that freelancers make.
Free Download: Quick Guide to Dominating Freelancing
1. Being Disorganized
First and foremost, you need to be sure your freelance business is buttoned up. Think about it: A well-oiled company has different departments and experts for all aspects of business—operations, finance, marketing, etc.
Even as a one-person business, don't overlook any of these priorities. Organization is the key to helping you do this effectively and efficiently.
Even if you're not a Type A personality, you need to get into the habit of putting all of your work-related information and materials into systemized order. Whether you prefer to use Excel sheets, helpful apps, or high-powered software, it's critical that all your documents, figures, logins, and assets are orderly and easily accessible.
Being organized can also help greatly when it comes to having to pay taxes, healthcare premiums and bills, and any business expenses that would otherwise be covered by an employer.
This Forbes article warns against treating your freelance income like profit, advising, "put aside at least 30% of your revenue for taxes and related operational expenses."
Granted, your optimal percentage may be higher or lower depending on your individual situation and the tax laws of your state or country. But the point is that you need to be organized in order to think ahead and be prepared for what's waiting in the future.
2. Undervaluing Your Services
With all those added expenses that fall onto a freelancer's shoulders, it's important that you properly value and charge for your services.
We know that building a business on your own can be challenging and take time, and sometimes you need to cut a deal to get your foot in the door with a client. This may include doing some pro-bono work, completing some test assignments, or settling for a retainer that doesn't quite pay out the way an hourly agreement would (but with retainers you have more dependability, so that can provide some value on its own).
However, once you're in a place where you can be more selective about your clients and projects, it's important for both your pocketbook and self-worth that you are appropriately charging for your expertise.
It's important for both your pocketbook and self-worth that you are appropriately charging for your expertise.
Click To Tweet
Sometimes it can feel like we are throwing out arbitrary numbers, but by avoiding Mistake #1 (disorganization), you'll be in a better place to understand the expectations of a client and how your financial outcomes net out.
Research the market (or the client's area) to get a sense of what full-time employees may be earning in a salary and how that computes to hourly compensation. After all, as a freelancer it's not likely that you are able to take advantage of other benefits like healthcare or expense accounts that could otherwise cost companies a lot of dough.
When it comes to existing clients, it can feel uncomfortable to discuss adjusting a contract, but luckily we covered that topic in a recent article: How to Re-Sign (& Renegotiate) Client Contracts.
3. Failing to Track Time
(Or at least failing to track time the right way.)
When a person is in a full-time role that requires them to be in an office each workday, it's not likely that they are very cognizant of their time. Now this doesn't mean that they are less productive or value their time less than the average freelancer, but chances are that tracking their time won't have a direct impact on their income. (Unless, of course, they proactively track their time to use as leverage when asking for a promotion or raise, which is very smart of them!)
There are also some instances in an agency or professional firm setting where it's critical to the business that time is being dedicated and tracked back to a specific client, in which case the company likely requires its full-time employees to enter time into a tracking system.
However, as a freelancer, you know how precious it is to track each and every hour—every minute even—of your day.
It's crucial to know exactly how much time you are putting against a particular client or project so you can accurately bill for your services and provide documentation when necessary. It's also an important tool when it comes to growing your business—you won't be able to successfully determine if you are in a position to take on additional work if you aren't absolutely positive about the time burden of your current workload.
Also, some work is more mentally taxing than other assignments. Spending five hours writing code may call for a different hourly rate than five hours spent researching for an article outline or completing administrative tasks.
Time tracking is an absolute must. However, where freelancers sometimes go wrong is resorting to manually tracking their own time.
Whether keeping detailed (or not so detailed) notes in the margins of a to-do list, organizing line items into an Excel sheet, or playing the risky game of starting and stopping a timer each time they dig into a project (who can remember to do that every time anyway?), they are leaving enormous potential for human error.
That's why using a helpful time tracking tool like Timing is so beneficial. Timing simply tracks all the time you spend on your Mac and digitally files it into your pre-determined categories—automatically! (In fact, here are some Tips & Tricks for Categorizing Your Time.)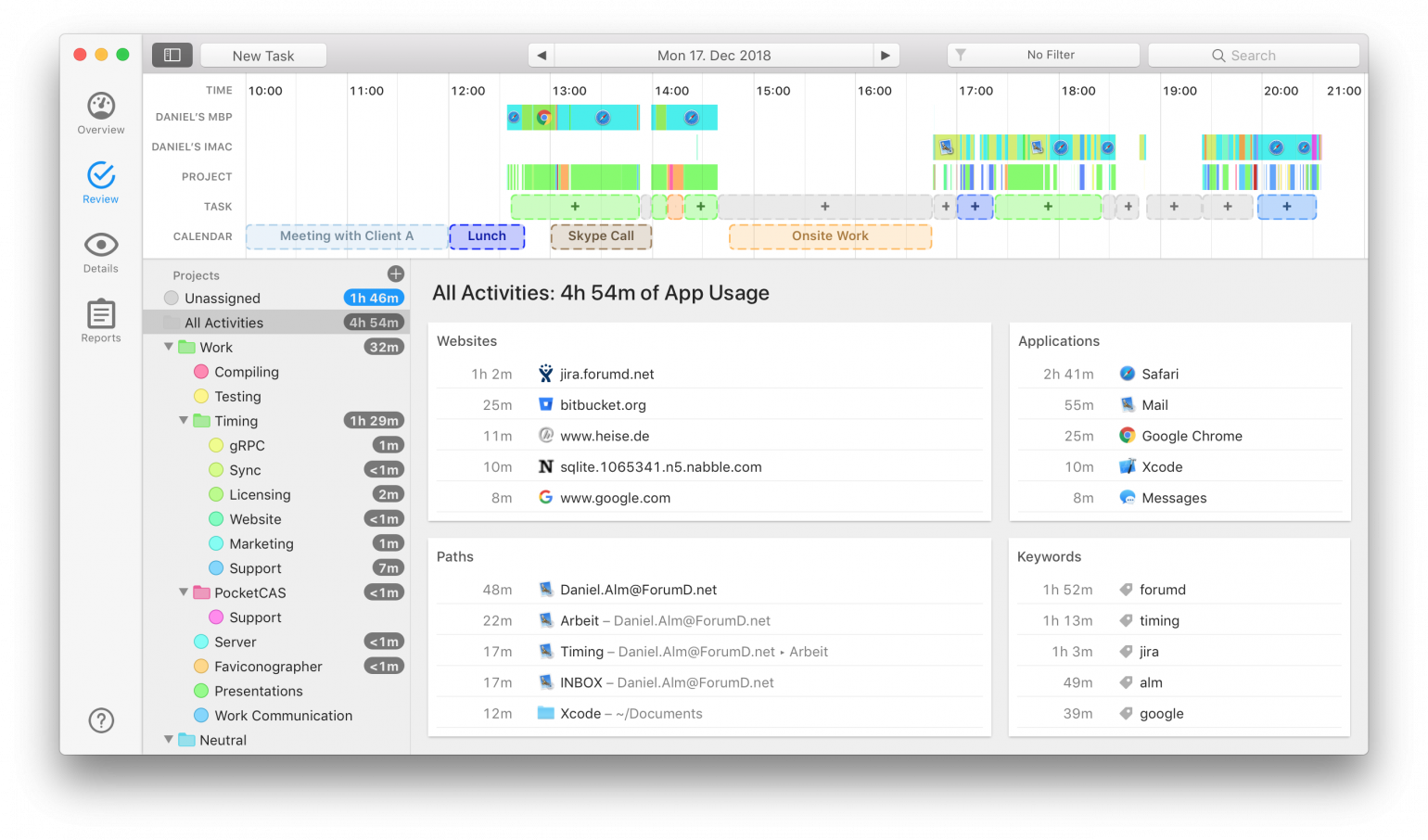 With Timing, you also have the ability to enter time manually (like the example above) in addition to the automatic tracking, so you can ensure that no conference calls, on-site meetings, or other work conducted off your laptop is unaccounted.
Free Download: Quick Guide to Dominating Freelancing
The Bottom Line
There are challenges that come attached to being a freelancer—finding work/life balance, managing your own business development, and learning how to prepare for the ebbs and flows of workload—but by avoiding the three common mistakes above you'll be better poised to overcome these realities.
Especially in an effort to stay organized and professional, it's important to remember to invest back into your business. Just as a painter needs the proper art supplies to create a masterpiece, you also need the right tools to do your job well.
This may require you to shell out for certain devices, software, or apps that will help make your freelancing career as smooth as possible.
Not sure where to start? Check out our recent article, Why it's Crucial to Invest in Your Business, for some helpful insight—it'll be worth it!