Timing 2018.4: Calendar Integration, "Weekend Mode", Project Colors, and More!

We are happy to announce the release of Timing 2018.4!
Among other things, the new version includes:
Calendar Integration: Timing Expert now shows meetings and other events in the timeline!
You can now disable tracking on weekends ?
The new color picker lets you choose any color you want for your projects ?
URL tracking support for Brave and Firefox Nightly.
And when you select activities in the activity list, the header will now show their total duration.
Read on for more details on these changes!

Calendar Integration
When we sent out a survey about what improvements you'd like to see for Timing, integrating with your calendar was one of the most popular suggestions. With Timing 2018.4, this is finally a reality! Simply activate the feature in the Timing preferences, then pick which calendars to include: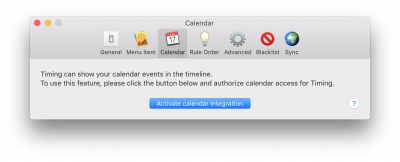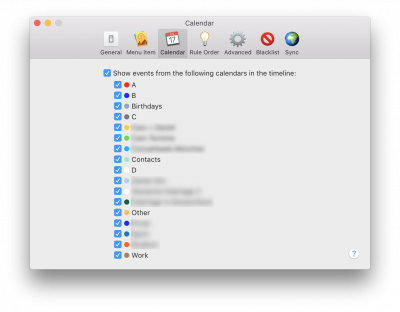 From then on, your calendar events will show up as a separate timeline in Timing. And when you click one, Timing offers to automatically create a task for you, with all of the event's details filled in, even suggesting a matching project, if available: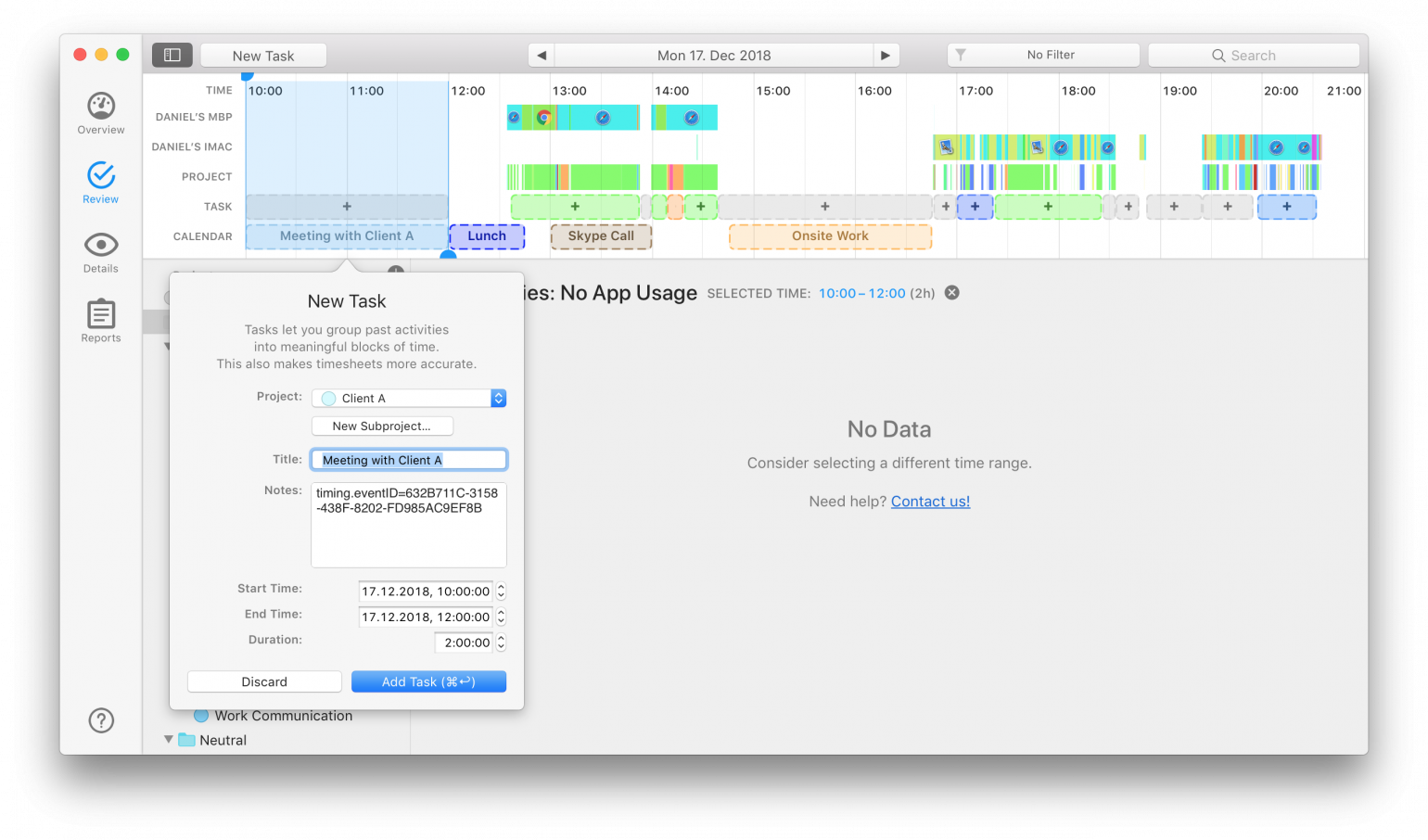 We believe that this feature can save you countless hours manually transcribing your calendar events into Timing. What's more, the timeline now gives you more context about what you've been doing, and you'll no longer forget to add tasks for your meetings!
In addition, this can be a useful way to add tasks to Timing while on the go. When you are on-site at a client, for example, simply create a calendar event for the on-site work. Then, the next time you are at your Mac, Timing will automatically show you the event, letting you add a task for it. No more lost hours forgetting to bill on-site work!
Similar to our existing scripts for importing calendar events into Timing, this feature requires a Timing Expert license. If you already have a license for Timing Productivity or Professional and would like to try out the calendar integration, just let us know and we'll provide you with a free trial license for Timing Expert. And if you are still using Timing in "trial mode", you can of course try all of its features — including the calendar integration — for free without a special trial license.

"Weekend Mode"
Timing now offers an option to not track you at all on weekends. That way, your well-deserved leisure time will no longer drag down your glorious 90% productivity score! Simply activate this feature in the Timing preferences: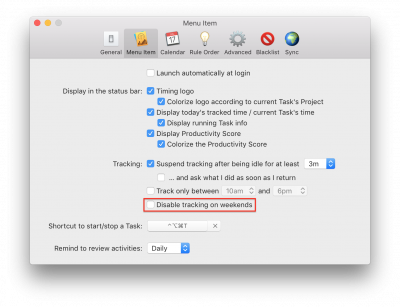 New Color Picker
Our existing color picker let you choose from quite a few options for coloring your projects. However, for some cases those were not enough — we had no grey color options, for example. Now, you can pick any color you'd like (including grey) in the project editor. Here's me picking Timing's signature color for the "Timing" project: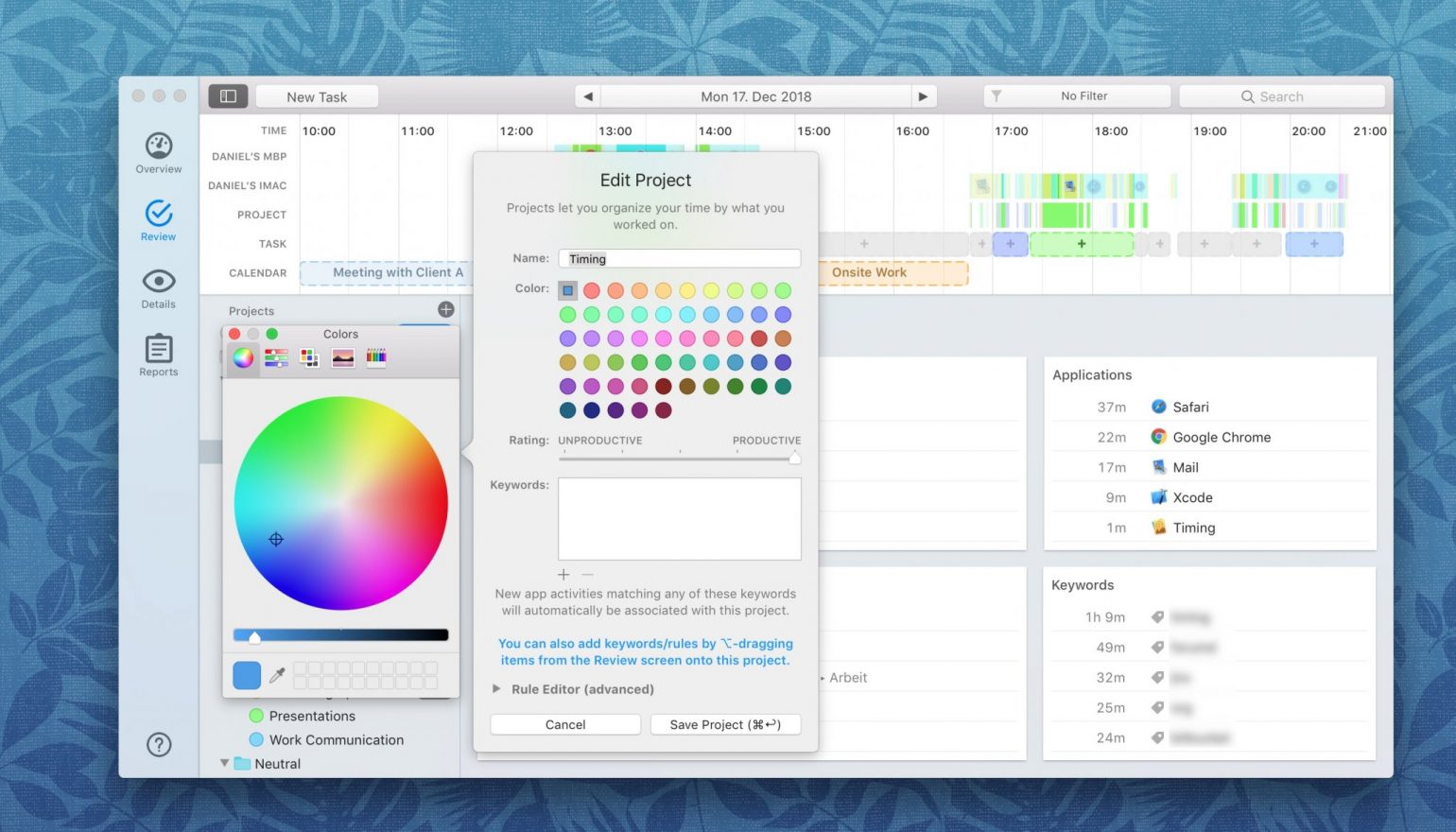 Selected Activity Durations in the Header
If you select some activities on the "Review" or "Details" screens, Timing will now show how much time you selected in total: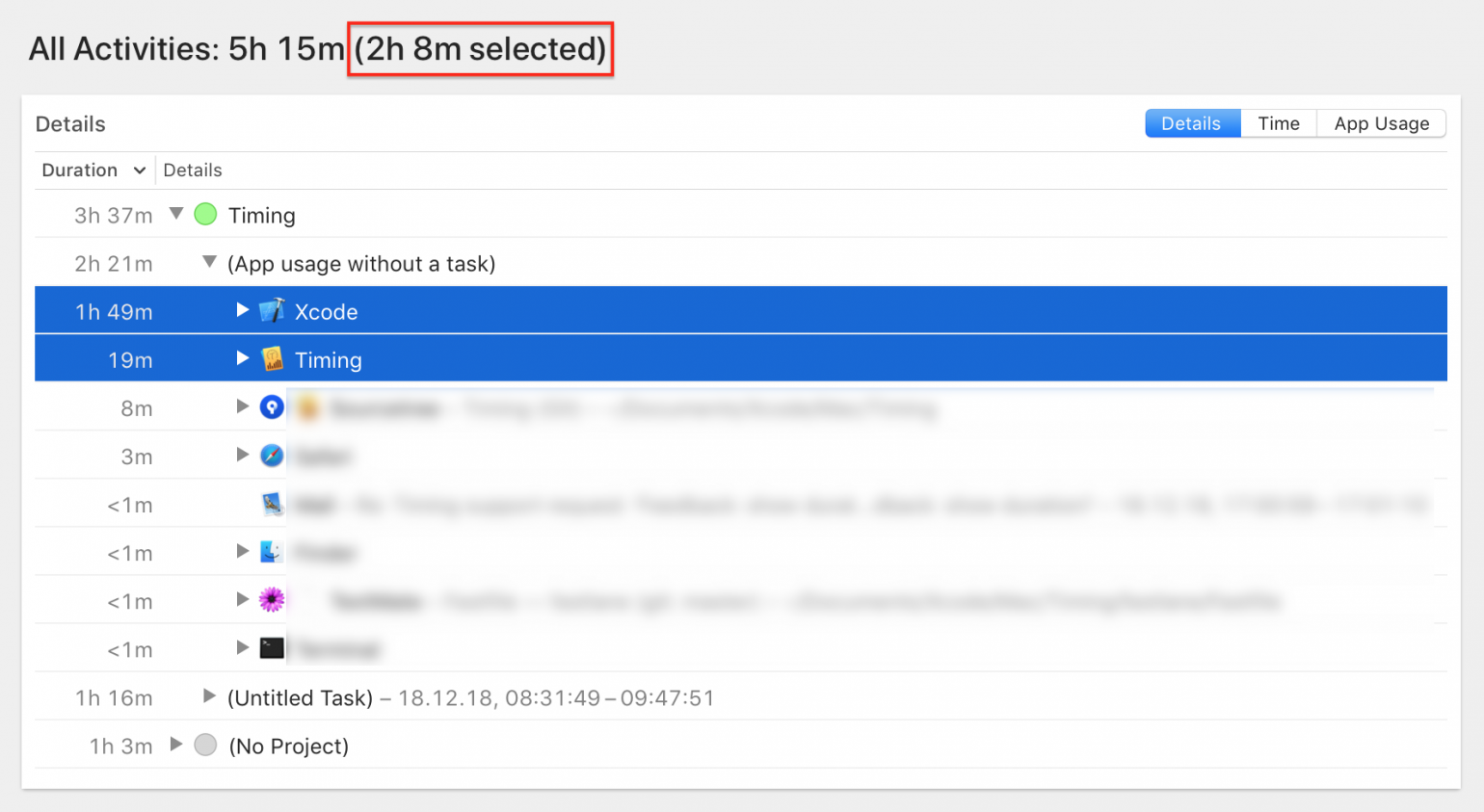 More Improvements
Timing 2018.4 also includes a few smaller improvements:
You can now drag files, folders and websites onto projects to add rules for them. Note that existing activities which would match these rules will not be moved into that project; these rules only apply to future activities.
We've tweaked the size of the task editor's suggestion window and notes field such that the start/end date fields no longer get obscured by the suggestion window.
Newly created projects now start out with a productivity score of 100%.
We've mitigated the effects of the operating system accidentally launching the Timing menu item twice.
And we've added a few minor cosmetical improvements and glitch fixes.
As always, you can also find the complete list of changes in the release notes.
Update Availability
Since Timing 2.0, all purchases of Timing come with exactly 12 months of free updates, so if you purchased Timing on or after Dec 1st, 2017, Timing 2018.4 is a free update. Otherwise, you can purchase an extension to your update period by clicking "Extend Update Period…" in the "Timing" menu, then download and install the update.
If you have any questions about this process (or would like to test the new calendar integration for free), please to contact us.
Wrapping Up
That's it for today. If you haven't already, make sure to download and install Timing 2018.4 now!